College Football Bowl season offers an array of great sports betting opportunities and is always one of the most exciting times of the year for sports bettors. American Football both college and pro is one of the biggest wagering markets in the US and other parts of the world. As always as players we are looking for as much information as possible to try and gain any kind of edge before making our selections. Everyone has a different style of sports handicapping and we all use and evaluate information differently, but we all agree the more information we have the better chance we have at a profitable outcome.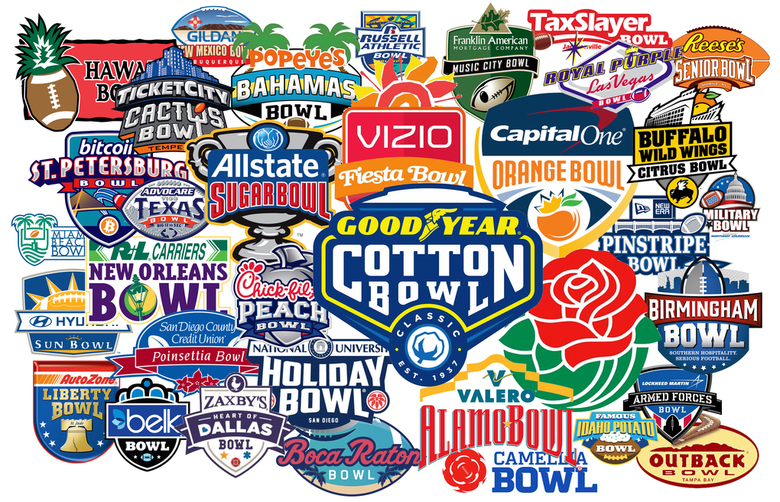 Sports betting aid has put together some information we think may aid you in handicapping the 2015 College Football Bowl games. With such a large amount of bowl games each year it can be a challenge to find time to properly handicap them all. Here are some helpful College Football Bowl Game stats and trends we think can aid players in some of this seasons key match ups. Sports betting aid will as always, include Free College Football Bowl Game Picks and Predictions in our daily posts for any and all who don't have the time and ability to handicap each game. Hopefully this information will lead you to some profitable selections and help you enjoy your college football betting during this Holiday season. May all of your College Football Bowl Game picks be winners!
12 biggest strength-of-schedule 2015 College Football Bowl Game mismatches
(According to Sagarin Ratings)
Washington (No. 21 SOS) vs. Southern Miss (No. 135 SOS)
California (7) vs. Air Force (95)
Connecticut (69) vs. Marshall (138)
USC (3) vs. Wisconsin (70)
Minnesota (25) vs. Central Michigan (88)
Arizona (50) vs. New Mexico (107)
Auburn (10) vs. Memphis (65)
Pittsburgh (24) vs. Navy (75)
Stanford (14) vs. Iowa (57)
Alabama (4) vs. Michigan State (44)
Notre Dame (20) vs. Ohio State (61)
Florida State (58) vs. Houston (98)
Seven Statistical 2015 College Football Bowl Game Mismatches
— Washington State's No. 1 red zone offense vs. Miami's No. 108 red zone defense
— Navy's No. 3 red zone offense vs. Pittsburgh's No. 127 red zone defense
— LSU's No. 10 rushing offense vs. Texas Tech's No. 125 rushing defense
— Texas A&M's pass rush (2.75 sacks per game, 20th in nation) vs. Louisville's pass protection (3.67 sacks allowed per game, 126th in nation)
— Michigan's pass rush (2.50 sacks per game, 30th in nation) vs. Florida's pass protection (3.31 sacks allowed per game, 121st in nation)
— Memphis' No. 10 third-down offense vs. Auburn's No. 109 third-down defense
— San Diego State's opportunistic defense (31 turnovers gained, No. 2 in the nation) vs. Cincinnati's ball security (30 turnovers lost, No. 122 in the nation)
5 2015 College Footbal Bowl Game coaching trends
— Ohio State coach Urban Meyer is 9-2 against the spread in bowl games. His Fiesta Bowl opponent, Notre Dame coach Brian Kelly, is 2-6 ATS in bowls.
— Seven of Alabama's eight bowl games under coach Nick Saban have gone over the total.
— Eight of Rich Rodriguez's nine bowl games have gone over the total. Rodriguez is 2-7 ATS in bowl games.
— Baylor coach Art Briles is 2-8 straight up and 3-7 ATS in bowls.
— Kansas State coach Bill Snyder is 5-11 ATS in bowls.