March Madness bracket contest are one of the most exciting things happening this time of year. From seasoned college basketball fans to the barely novice everyone looks to get in on the NCAA Tournament bracket action.
Over the years, more and more free march madness bracket contest have become available online by various companies and web sites. There are plenty of great opportunities to win some fabulous cash and prizes from playing in these great contest. It's often as good a proposition as sports betting in the tournament and an alternate way for the nonsports bettor to get in on the action.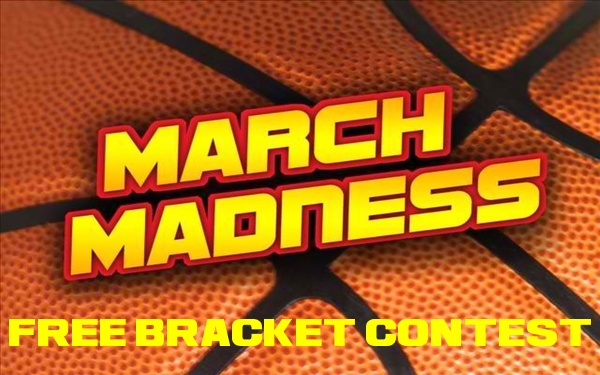 Whether or not you have an interest in the sport itself does not matter as anyone can simply get lucky ! With so many upsets and unexpected outcomes the tournament is a real crap shoot giving us all a chance to cash in on the action. We have put together a list of free 2015 March Madness bracket contest being offered for everyone to join in on. They only take a couple of minutes to fill out and some great stuff can be won. Who knows maybe you will be one of the many lucky winners this year !
2015 Free March Madness Contest List :
Buffalo Wild Wings 2015 B-Dubs Bracket Challenge (Prizes – Trip to 2016 Final Four and more)
Sports Illustrated $1,000,000 2015 Bracket Challenge (Prizes – NCAA themed Fathead of the winner's choosing, and a 16GB Kindle Fire HDX and more)
Athlon Sports 2015 NCAA Bracket Challenge (Prizes – Vizio 50 inch Smart TV and more)
ESPN 2015 NCAA Bracket Challenge (Prizes – Trip for two (2) to the 2015 Maui Jim Maui Invitational and a $20,000.00 Best Buy gift card and more)
Fox Sports 2015 Bracket Challenge (Prizes – FOX Sports Experience)
Yahoo NCAA Tournament Pick Em (Prizes – check site for details being added)
CBS Sports 2015 Bracket Challenge (Prizes – check site for details being added)