One of the most overlooked aspects when it comes to being a long term winning sports bettor is money management.
Sports betting is simply a hobby for many but if it's something you hope to make money doing on a long term basis then money management is a must. Betting on sports as a long-term profitable endeavor is as much about bankroll management as it is about making winning sports plays. Wagering on sports can be a very streaky process with very few people being able to win consistently and avoid extended losing streaks and this is where being able to manage your bankroll properly comes into play.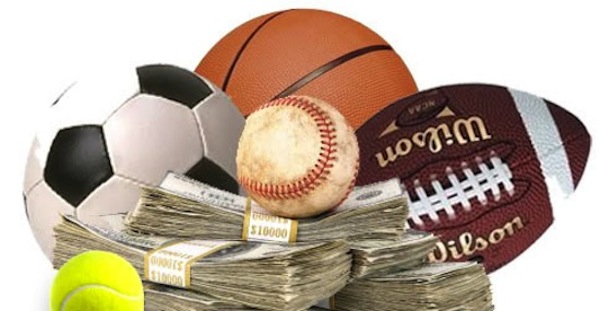 When getting into sports betting we all believe we have the knack for picking winners but the truth of the matter is that most bettors will have to work hard to hit at a 50% clip or better. That being said putting too much of your investment at risk at any one time is not recommended and can lead to disastrous results. A standard sports betting money management system over the years is for a player to wager between 1% and 2% of their bankroll per wager. So let's say you begin with an investment of $1000 then your per bet amount would be between $10 and $20 per play.
Sports bettors often find it hard to master the discipline needed to follow this flat betting system of wagering which often leads to negative long-term results. Most people betting on sports tend to over react to a certain game and wager a larger percentage of their bankroll which can lead to short term success but often long-term failure. Following the flat bet system mentioned above allows a sports capper to sustain an investment through the highs and lows of the long-term process.
Now as your bankroll grows so will your average wager amount but in a much safer way while keeping your bankroll as protected as possible. Some players decide to wager more on plays they decide are strong than usual for whatever reason which can be fine in moderation although wagering a maximum of 5% of your bankroll is recommended for this type of max wager play. But remember when looking at things from a long-term perspective wagering as much as 5% of your bankroll should not be done consistently.
Now with this sports betting money management strategy in place you will hopefully turn out some long term success from your sports wagering venture. Of course, this system alone can not guarantee that you will make a profit from betting on sports but it will allow you the best possible chance of doing so.